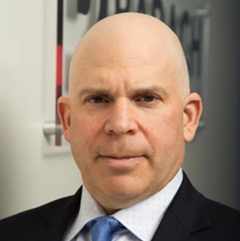 Family law firm Barach Law Group LLC announces that its founding attorney and Massachusetts Bar Association member Matthew P. Barach served as the moderator of the Social Law Library's webinar, "COVID-19 Part 2: Lessons Learned in Family Law and Our Path Forward," on April 6.
A continuation of the Aug. 11 webinar, "COVID-19: Divorce Questions and 19 Possible Solutions," this program opened with remarks from Chief Justice John D. Casey. Panelists discussed the range of problems created by the pandemic that affect divorce practices, along with possible solutions. Specific topics included marital division, including property valuation, alimony considerations, child support and modifications, and issues pertaining to child custody.
————————————-
Morgan, Brown & Joy attorney and Massachusetts Bar Association member Jaclyn L. Kawka spoke at Massachusetts Continuing Legal Education's live webcast, "How to Conduct an Internal Harassment & Bullying Investigation: The 60-Minute Lawyer," on April 6. Kawka discussed best practices and key considerations for internal employee complaints and effective investigations.  
————————————-
The Massachusetts Bar Association accepts MBA member-submitted announcements for publication in eJournal. Get further connected with fellow MBA members by sharing your noteworthy professional and personal accomplishments. There is no cost to participate.
 
HOW TO SUBMIT: Send a blurb of 75 words or less to [email protected]. Please include your name, firm/place of work, and the town and county where you work. Photo submissions are also welcome (hi-res, 300 dpi or larger, photos).
Announcements accepted for consideration include individual professional accomplishments (new jobs, promotions, recent accomplishments or awards*, etc.) and personal news (weddings, engagements, birth announcements, and other notable outside-of-work accomplishments). Honor Roll Firm announcements are also encouraged.
*Awards should not include mentions in Super Lawyers, Best Lawyers, AV ratings and other list-type awards due to the large number of attorneys who receive them.